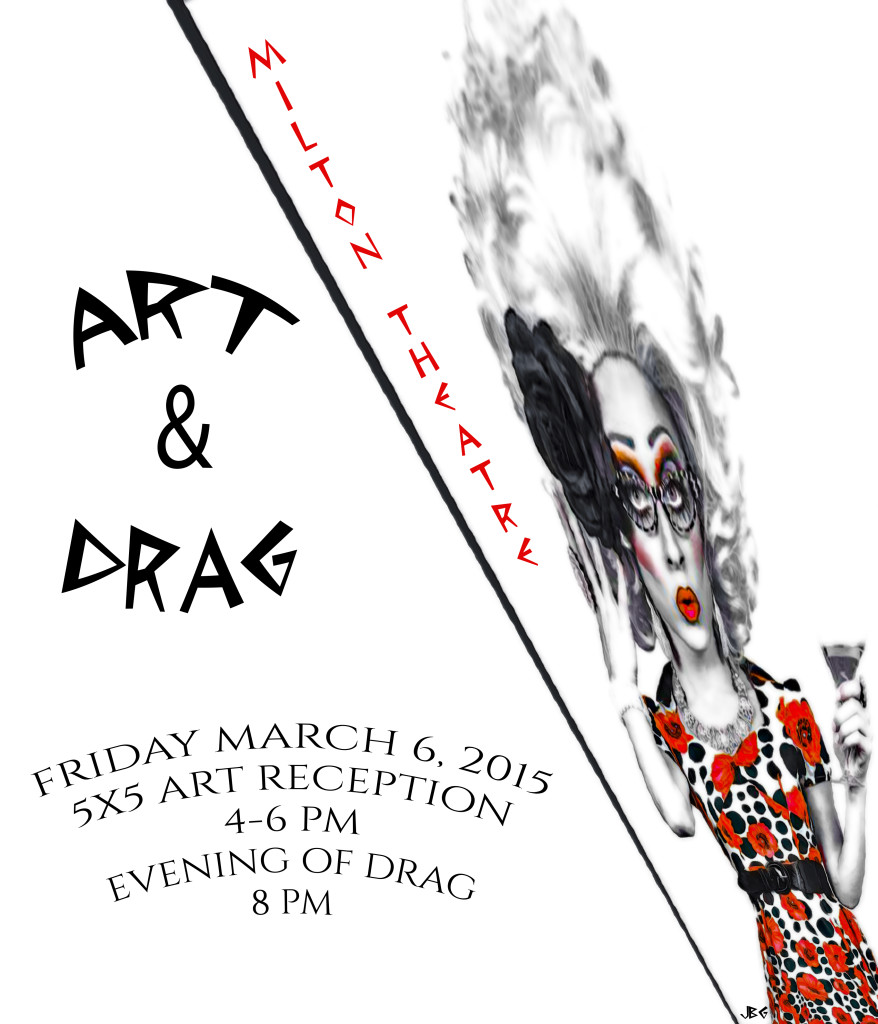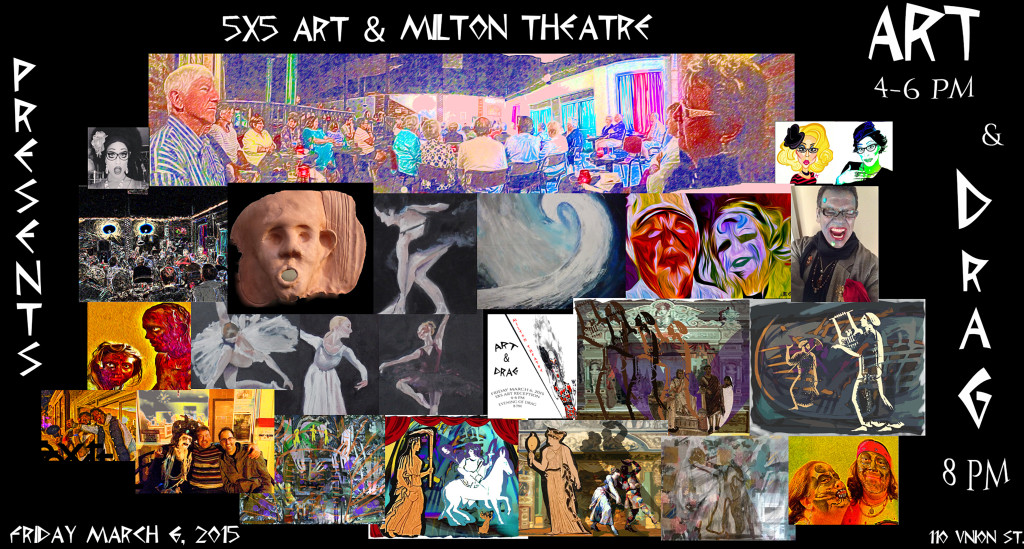 A group of Milton artists known as the Five by Five—5×5, for short—is at it again! They are having another art show in Milton, this time at the Milton Theatre on March 6. In keeping with the group's typically unique art shows, this one will be held from 4 to 6 p.m. with the theatre following that with "ICONS: An Evening of Drag," starting at 8 p.m. This prompted Keith Steck, a Milton photographer and member of the 5×5 group, to quip that the art show is the opening act for the drag show. The art show is free and open to the public. Refreshments will be available. Tickets to the drag show are $15 each and can be purchased at www.pcade.com
The art show will consist of paintings, photographs, and ceramics with the theme "theater." All of the artwork is based on all forms of theater, ranging from Broadway shows and films to ballet and even theaters themselves. It includes ballerinas, stage scenes, theater masks, and a giant wave, among other subjects! The artwork is for sale and will hang throughout the theater. The show runs through May.
This 5×5 show will be the group's third. It coincides with the start of the group's third year. The group began when five Milton area artists—Jean Bowers, Eddie Filemyr, Aurelio Grisanty, Earle "Butch" Norman, and Raymond Petersen—approached photographer Keith Steck about painting their interpretations of five of his photographs. The name 5×5 was born. The resulting show in 2013, the group's first, generated a huge response, with over 100 people attending the opening reception and more than half of the 30 paintings and photographs being sold. The group had an equally successful show last year with "The Miltonians." That show added two more Milton artists to the group—painter Libby Zando and photographer Jeanie Greenhaugh—and consisted exclusively of portraits of Milton residents and was held in honor of two long-time Milton residents, Gladys Wilkins and Frankie Ditman, who had recently passed away. As with most art groups, this one has also morphed. Jeanie Greenhaugh is now part of the group; Butch Norman no longer participates; and although Raymond Petersen recently moved to New Mexico, he has art in this year's show. The art show will also include art by Michael Bruley, one of the principals in the company managing the Milton Theatre.
The group is hoping to generate another large crowd at the theater and create another fun evening in Milton on March 6!
The Milton Theatre is located at 110 Union Street in downtown Milton, Delaware. For more information about the art show, please call Keith Steck at 302.253.8952 or email him at stecktography@yahoo.com For more information about the theatre and upcoming events, please call the theatre at 302.684.3038, visit its website at www.pcade.com or email info@pcade.com